On October 25, 'Status Pending' will premiere on Al Jazeera English's flagship documentary strand, WITNESS, and will be available online to viewers around the world.
The film will broadcast on Al Jazeera English channel (globally excluding broadcast in USA) at these times: Sunday, October 25, 22:30 GMT; Monday, October 26, 09:30 GMT; Tuesday, October 27, 03:30 GMT; Wednesday, October 28, 16:30 GMT; Thursday, October 29, 05:30 GMT.
'Status Pending' takes us into the lives and work of five members of an informal support group comprised of Mexican-American, solo-practitioners who got their start at the same high-intensity law firm in Los Angeles. Through their friendship and constant communication, Araceli, Alma, Gladdys, Elizabeth and Jose provide professional and emotional support for each other as they navigate the constant attacks on their clients and profession.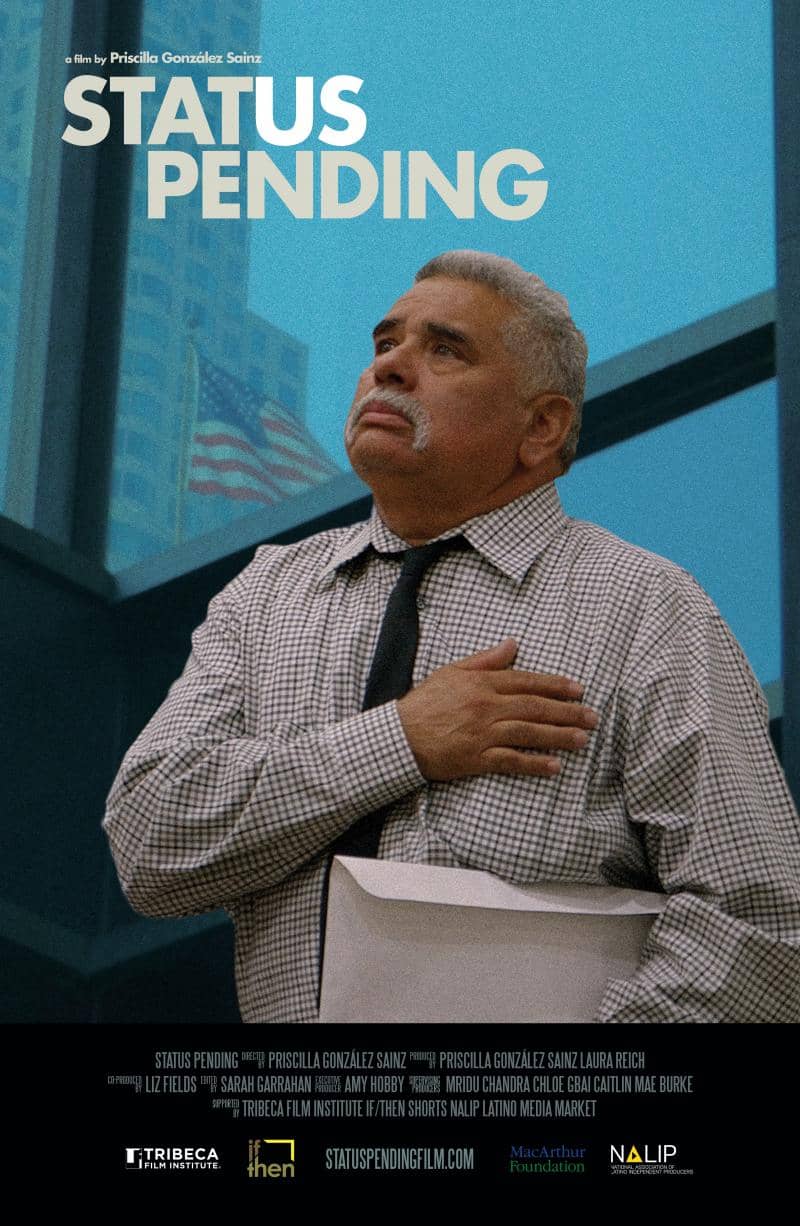 Al Jazeera Witness showcases independently produced documentaries that provide an insight into the world's key global events by placing people at the heart of the story.
With inspirational and provocative stories, and intimate character-led accounts, Witness provides an insight into the world's key global events as they impact people's daily lives. Critically acclaimed Witness documentaries include: 'St. Luis Superman,' 'The Mortician of Manila' and 'The Feeling of Being Watched.'
'Status Pending' was made with the support of Tribeca Film Institute, IF/Then Shorts, and NALIP (National Association of Latino Independent Producers). After winning the IF/Then Shorts Pitch for the American West at Big Sky Documentary Film Festival, Priscilla Gonzalez Sainz received a grant and mentorship to make the film that was inspired by her sister, one of the lawyers featured in the film.
The film has had a healthy virtual film festival run after premiering to a sold-out theater at Big Sky Documentary Film Festival in February. The film has screened at AFI Film Fest, Double Exposure Film Festival, Aspen Shorts and more. It was awarded an Audience Pick Award at Palm Springs International Shortfest and Honorable Mention at Prague Indie International Film Festival. The filmmaker and the five lawyers have been involved in virtual community screenings with the Immigration Resource Center, Center for Racial Reconciliation, Chapman University and more.
Priscilla González Sainz is an award-winning writer and filmmaker who specializes in non-fiction media. Her parents immigrated from Mexico and she grew up in Southern California. Priscilla's work depicts migrant and first-generation stories, exploring themes of displacement, identity, and transnationalism. She hopes to tell stories that call social, cultural and perceived barriers into question. Priscilla earned her MFA in Documentary Film and Video from Stanford University. Her thesis film ROOM 140 was a Student Academy Award Semifinalist, was one of five films nominated for the IDA Wolper Student Documentary Achievement Award, and received multi-platform distribution through The Atlantic Selects, KQED's Truly California and Vimeo Staff Pick.
Stay tuned for more exciting news about 'Status Pending' tomorrow!
For more information, please visit https://www.statuspendingfilm.com or reach out to contact@statuspendingfilm.com.
Schedule appointment
Uribe & Uribe APLC
Nothing can impact your life or the life of a family member more than one's immigration status. Are you interested in obtaining immigration benefits? Do you have a plan in action for success? At the Uribe & Uribe APLC we can help you create a strategy for success.